Description
Large Capacity MANN Oil Filter – W 950/4
Large Capacity MANN Oil Filter – W 950/4 used for Shorty Oil Pans
For shorten oil pans, please measure the distance between your oil filter housing and core support before ordering. Some vehicles the filter will hit and you will have to find another way to make up for lost oil. Use in conjunction with our Shorty Oil Pan, Shorty Oil Pump and VW Windage Tray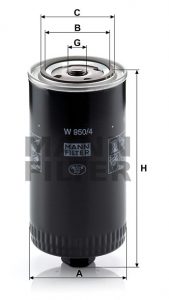 | | | |
| --- | --- | --- |
| Key | | Measurement |
| A | ….. | 93mm |
| B | ….. | 62mm |
| C | ….. | 71mm |
| G | ….. | 3/4-16 UNF |
| H | ….. | 183mm |
| UGV 1 | ….. | 2.5 |
| RSV 2 | ….. | 1 |
| | | 1. Bypass Valve Opening Pressure (bar) |
| | | 2. Anti-drain back valve |
Frictionless functionality. Optimal performance.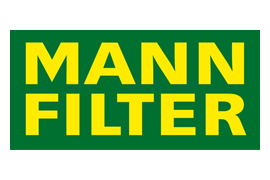 We know you understand that regular maintenance is the key to engine longevity and great functionality. Whether you're a workshop mechanic doing annual vehicle services or a valued dealership distributing quality products, give yourself the best engine oil filters to work with.
At MANN-FILTER we have over 70 years' experience in designing and engineering filtration solutions that meet the ever-changing demands of engines in all types of vehicles. Our automotive oil filters extract residue and impurities, ensuring only clean, pure oil circulates around the engine. We develop filters that work in harmony with the best high-performance oils and can handle the latest technological challenges. Thanks to our huge product range our filters also support a variety of older engines.
For us, it's simple: clean components make for optimum operation and long-lasting engines.
Stay slick – from ignition to the journey's end
In the automotive aftermarket world prevention is always better than cure. Foresight and knowledge can save you – and your customers – time, money and hassle. Once a particle of soot or dust has got into the engine oil it starts to scratch the surfaces it comes into contact with, turning your lubricant being more abrasive. Just changing the oil isn't enough – you also need to change the filter. Frequent oil filter changes prevent damage and keep your engine oil filter function at optimum levels.
Discover the benefits of regularly changing your engine oil filter: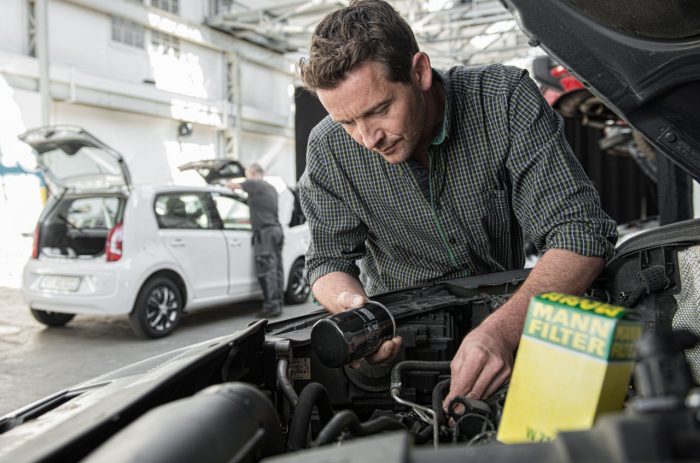 Longevity – A build-up of residue in engine oil can damage other components, but filtered, clean oil keeps things working at peak performance
Protection – Safeguards your engine parts from wear and tear
Reliability – Ensures your engine can function well, even in cold conditions