Dedicated to Quality, Dependability & Outstanding Customer Service
Contact Us Today for a Free Consultation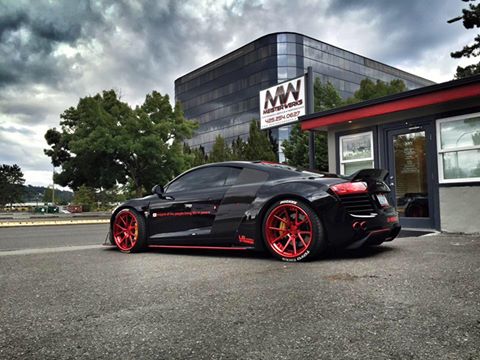 Meister Werks is Renton's European and import auto repair and service leader. Our Renton auto service company specializes in automobile maintenance, repair, and detailed customization. We are dedicated to quality and dependability, while maintaining the highest levels of customer service.
If you care about your automobile, let our highly trained Meister Werks Renton auto repair specialists keep it running at optimal performance levels. With more than 15 years of experience, you can trust us with the service, repair, and customization of your European made import.
If you care about your automobile, let our highly trained Meister Werks Renton auto repair specialists keep it running at optimal performance levels. With more than 15 years of experience, you can trust us with the service, repair, and customization of your European made import.
.
Renton Auto Repair & Service From Professionals Who Care About Your Vehicle
The auto maintenance experts at Meister Werks handle all factory service intervals for often less money than the dealer
Our Meister Werks Renton auto repair mechanics quickly diagnose problems and will have you back on the road in no time
We specialize in European autos and service other foreign-made vehicles
Our Renton auto service specialists can customize your vehicle in countless ways
We are the preferred shop in Renton for tune-ups, manufacturer scheduled maintenance, and engine work
If you have a check engine light or DTC codes, your automobile is making a weird sound, or it's just time to change your tires or have the oil changed, the Renton auto repair specialists at Meister Werks are ready to help. We offer a free consultation, so contact our service, repair, and customization shop today and keep your ride running like the day you drove it off the dealer's lot.
Our Comprehensive Renton Auto Service Understands The Importance Of Performance
Preventative maintenance ensures your automobile performs like it's supposed to. By keeping up with the regularly scheduled maintenance of your automobile, you prevent minor problems from becoming major repairs.
From tune-ups to oil changes, our Renton auto service technicians can maintain you vehicle from top to bottom. Our 100-point inspection will also pinpoint potential problems before they become auto repair nightmares.
You can rely on Meister Werks for all of your auto service needs, including:
Tire Mounting & Balancing
Electrical Troubleshooting
Coolant Flushes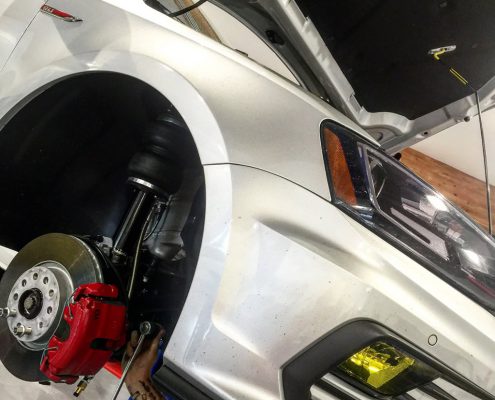 When Problems Arise, Our Auto Repair Specialists In Renton Can Help
One of the best aspects of working with our professional team of mechanics for all of your auto service needs is that you often save a considerable amount of money when compared to the dealership. We are always fair and honest with our pricing, and provide you with an up-front auto service estimate so there are no unwanted surprises.
100 Point Inspection
By maintaining a high level of customer care we've earned the trust of our numerous Renton auto service clients. Let our mechanics help keep your automobile performing optimally by scheduling your own 100 point checkup today. We will top off your fluids, check your tire pressure, and make sure there are no unseen problems,  contact us for pricing.
Pre Purchase Inspections (PPI)
Buying a used car from a private seller, used car lot or a dealership? You wouldn't buy a house without having it inspected first, so you shouldn't buy a car without the same kind of inspection. It's a must to get a pre purchase inspection (PPI) before you buy any used vehicle. Our PPIs include a extremely thorough 100 point inspection, including mechanical, body, paint, interior and electrical. We also scan the OBDII port for DTC fault codes and download the Car Fax vehicle service history report for the vehicle. Not only that, we also take photos and/or videos of any problem areas. You will be granted access to our customer portal as well. This will allow you to show the seller our results digitally on any mobile device or computer. Not only will this protect you, but it will give you negotiating power when it comes to make a offer. After your PPI is complete, you will receive hard copies of everything we find upon check out.
Service Lights
When a service light comes on in your automobile, or it starts making an unusual noise, it may be time to have one of our Meister Werks Renton auto repair mechanics take a look at what's causing the problem. While it's human nature to fear the worst, many auto repairs are relatively simple. One thing is certain: the sooner you bring your car into our repair shop, the better your chances of avoiding a major breakdown.
Every Meister Werks Renton auto repair job is done confidently by highly-trained mechanics who know the ins and outs of European and foreign automobiles. We install all parts and conduct repairs according to manufacturer specifications, ensuring their maximum lifespan and the performance of your automobile.
After a comprehensive inspection of your vehicle, we will determine how best to fix the problem. Our Meister Werks Renton auto repair specialists routinely handle all sorts of repair issues, including:
Engine Work
Transmission Repair
Exhaust Repair
Electrical Troubleshooting
Brake Repair
Meister Werks Renton Auto Repair
As a small, locally owned auto repair shop, we are regularly able to offer better prices than the major dealerships, without any sacrifice in quality. Additionally, our commitment to customer care provides you with a more personalized experience. If you have questions about your automobile, contact our repair shop today and schedule a free consultation.
Professional Automotive Customization For Car Lovers
If you want something extra from your automobile, Meister Werks offers automotive customizations only limited by your imagination. From performance upgrades to custom wheels, we have the skills and knowledge to make your automobile a one-of-a-kind original that will turn heads and make jaws drop.
Your auto customization starts with a free consultation where we can talk about your ideas and explore your options. Take some time to browse through some of our customizations for your own inspiration, and see why so many European auto enthusiasts trust our team with their pride and joy.
Just a few of the customizations we handle include:
Air Ride Installs
Stretched Tires
Lowered Car Alignments
Wheel Re-Drill
Powder Coating
Custom Exhaust
Chip Tuning
Performance Upgrades
If you have an idea, we are eager to make it happen. Contact our shop in Renton and schedule your own free consultation so that we can discuss your plans and turn them into a reality.
We're Ready To Earn Your Trust – Contact Our Service And Repair Specialists
At Meister Werks, we are auto enthusiasts who love what we do for a living. We appreciate cars just as much as you do, and we understand how important your automobile is to you. Everyone that works in our repair and service shop is dedicated to quality workmanship, unrivaled dependability, and outstanding customer service.
We promise to treat you honestly by charging you a fair price to do the job right. Contact our shop for a free consultation and find out why we've earned a reputation that is unrivaled in the industry.